Easier-Travel.com, 2003-2004
the world is scary - better to stay at home
Easier-Travel.com is a narrative algorithm embedded within the framework of online travel service. Visitors to Easier-Travel.com are served with elements of arranged travel, synched with the itinerary of a trip they never embark on. Once the trip that has never been taken is over, visitors receive photos from the vacation destination they could have seen. Easier-Travel brings efficient travel to its ultimate rational conclusion: the null trip.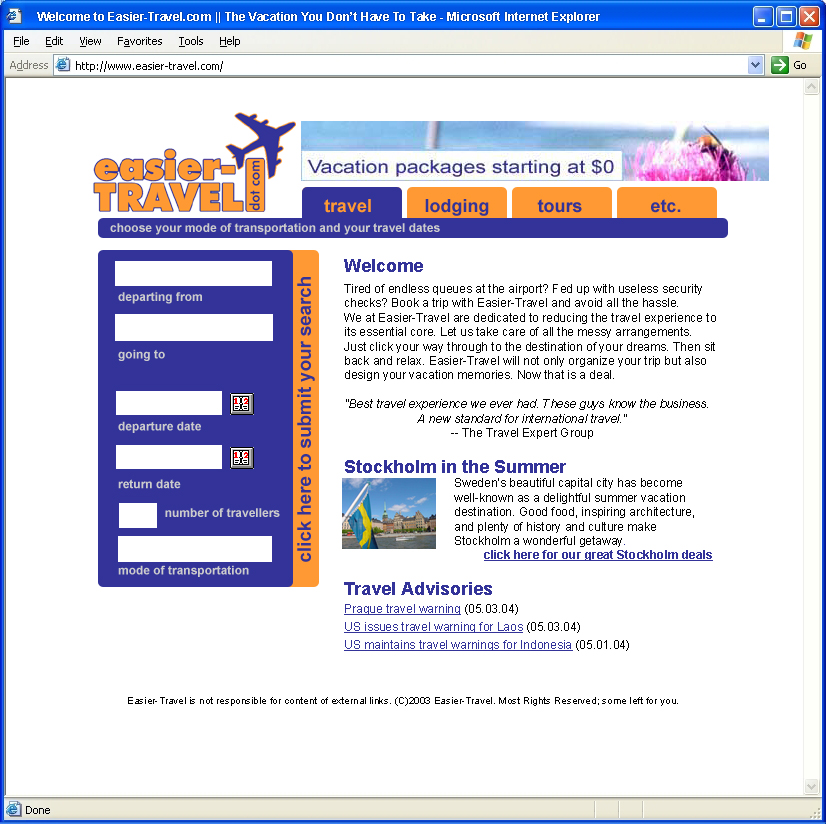 Easier-Travel's narrative strategy is defined by a time-release effect. A dedicated travel agent, specializing in the destination one chooses, is assigned to each trip. Shortly after the booking, the narrative begins to unfold with a series of notes and messages, including confirmation, travel advisories and electronic ticket, in preparation for the trip to come.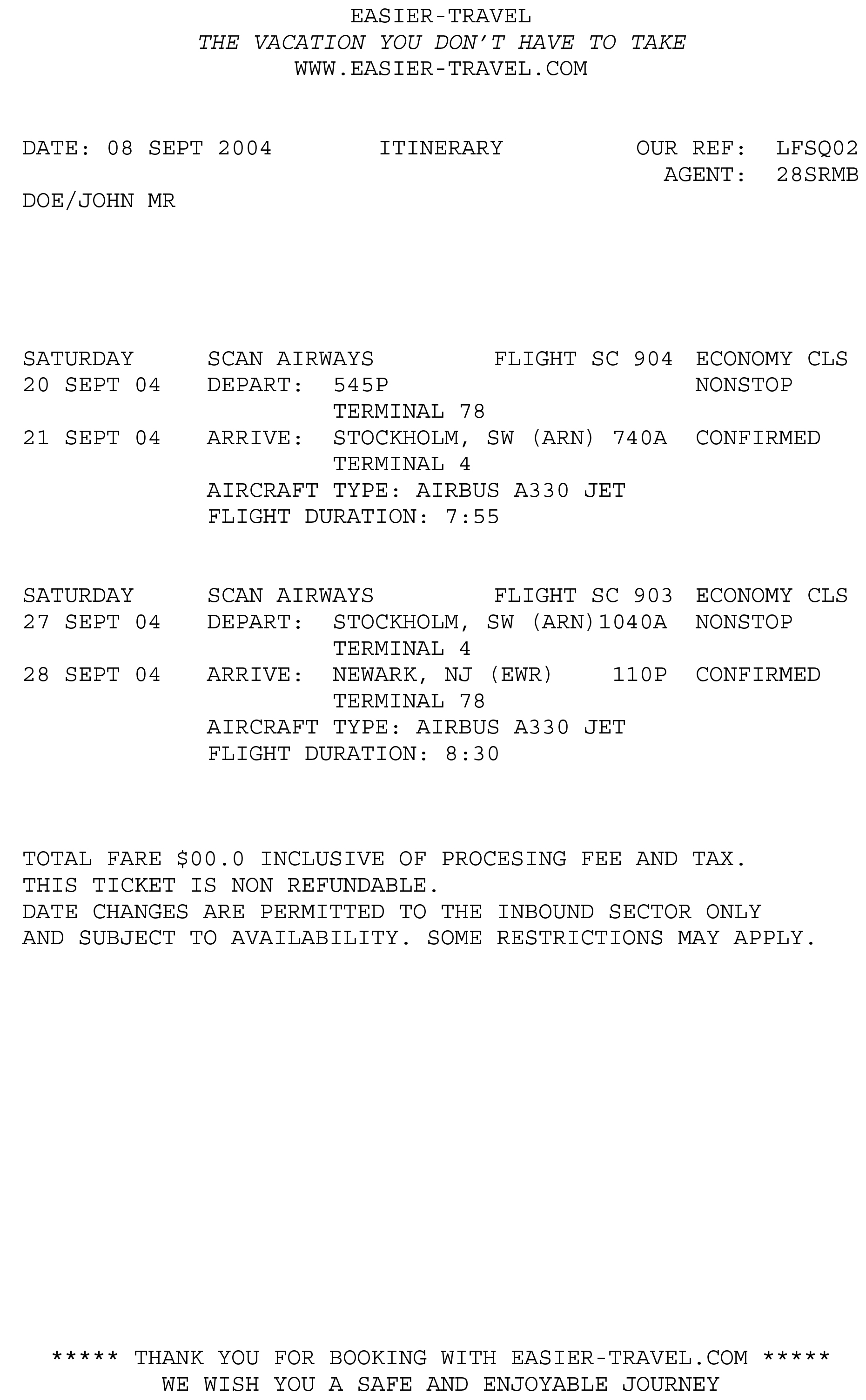 Easier-Travel borrows in this preparatory stage from the upbeat and eternally friendly rhetoric of electronic commerce, taking as its advantage the given automated flavors of disembodied language to which users have grown accustomed. Once the departure date occurs, a rogue travel agents takes command of the Easier-Travel email service and sends, occasionally, comments about these frivolous travel desires. Once the return date has passed, visitors receive a set of vacation photos as proof that fun was had.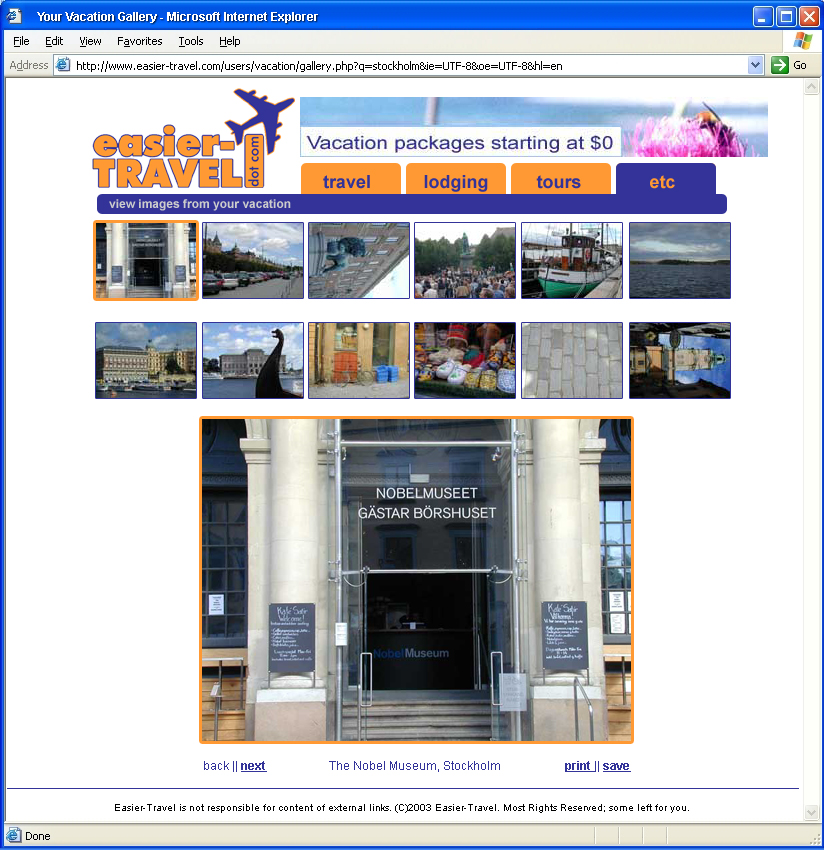 A final message thanks visitors for having traveled with Easier-Travel and invites them to come back again, soon.
Text
project details
Acknowledgements
Thanks to Shawn Rider.