Return to Bali, 2019-2022
critical machine learning practices in the wild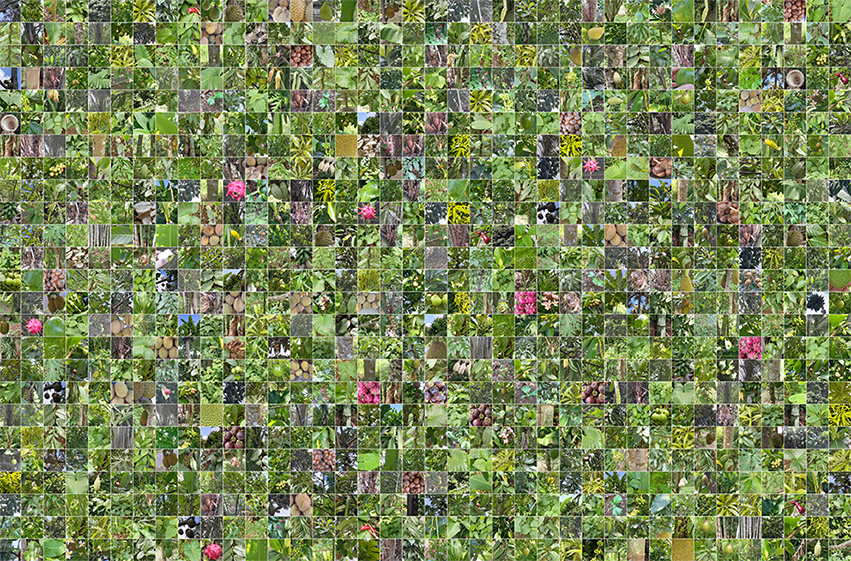 samples from the bali26 collection of over 50'000 images.
Return to Bali retraces steps of cultural anthropologists Mead and Bateson to the village of Bayung Gede where the researchers studied Balinese ways of life in the 1930s. The resulting research was influential for their contribution to the field of cybernetics. As core contributors to the Macy Conferences, Mead and Bateson were co-responsible for formulating the tenets of second order cybernetics that sought to use adaptive feedback to better society.
What went wrong! The most decorated child of cybernetics, Artificial Intelligence, forgot about its early roots and lost its way. Too much focus on the wrong kind of optimization.
Return to Bali seeks to reconnect with the early vision of Bateson and Mead and to correct some A.I. pathologies. Responding to the fact that local ecological knowledge amongst young Balinese is in stark decline, Return to Bali documents local ecological knowledge related to the use of plants on this island deliriously rich in resources. Return to Bali creates for the next generation a growing knowledge base of plants and fruits across seasons in unprecedented scope and doubles as an alternative dataset for machine learning research at large.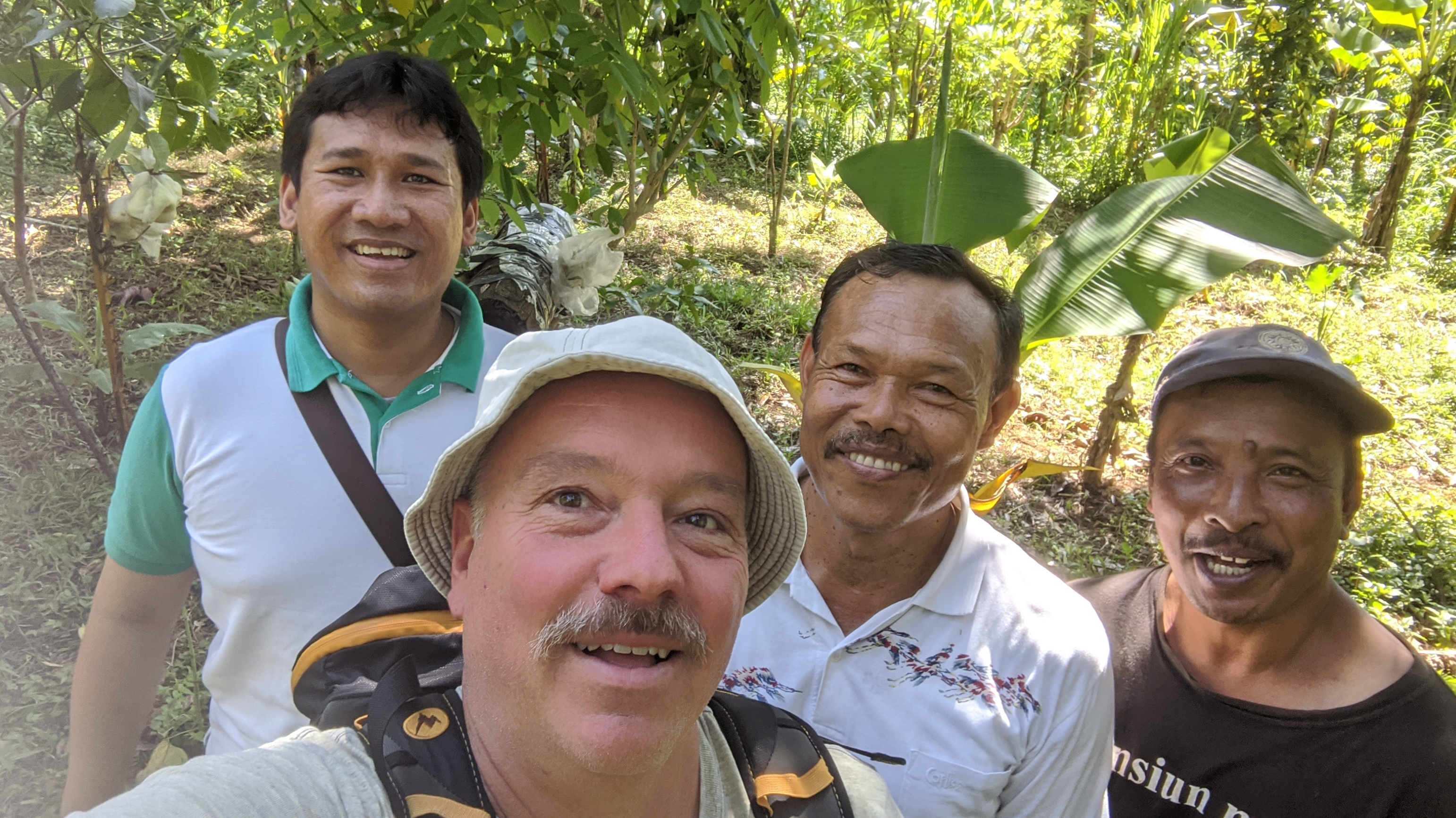 Project members in Darmaja's forest.
From a critical machine learning position, the dataset produced by Return to Bali exposes several weaknesses of datasets typically used to train classifiers. Bali26 was collected in the wild and represents messy situations on the ground while other references rely on sanitized representations of flora and highly engineered images, facilitating classification.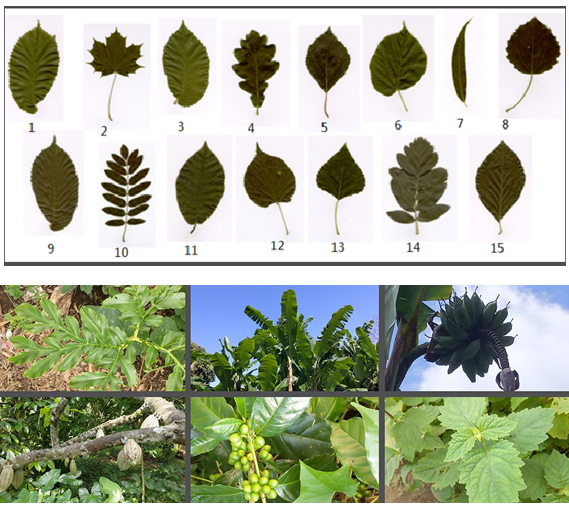 Samples from the Swedish Leaf (top) and Bali26 datasets (bottom).
Bali26 makes computers work hard. Bali26 images are visually richer and informationally more complex than the impoverished representations of fruits and vegetables on ImageNet.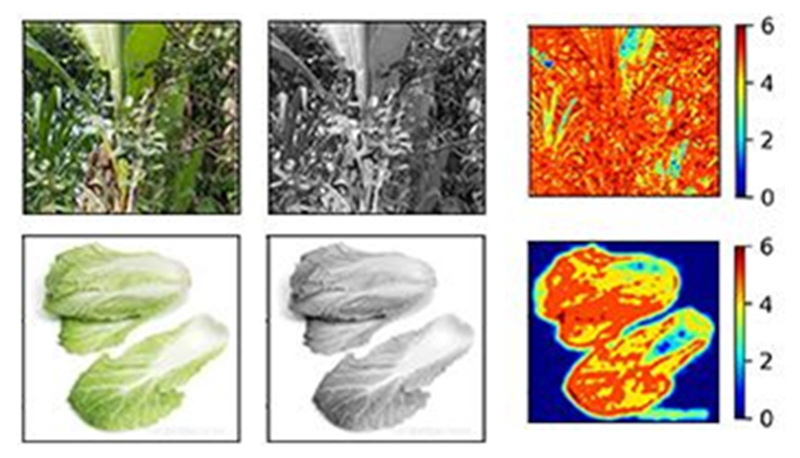 Entropy in ImageNet cabbage (bottom) and Bali26 banana tree (top).
The Bali26 dataset has recently been selected as a benchmark in an international data science competition. For the first time, an image dataset created by an artist is recognized as a reference on which to train next generation AI computer vision algorithms.
Return to Bali is a left of AI intervention; an effort to demonstrate in vivo underarticulated forms of bias in the production of AI assets.
Dataset details
Bali-26 collection
Bali26 as a benchmark
The Third Annual International Data Science & AI Competition 2022
Texts
AI has a rocket problem (Medium)
Return to Bali (TransAI)
Machine learning in ethnobotany (Systems, Man, Cybernetics)
Images in the wild (ICMLA)
Code
GitHub repository
Falling Walls Science Breakthrough
Finalist - Falling Walls Science Breakthroughs 2022 in Art and Science
Acknowledgements
Thanks to Dr. Wawan Sujarwo, Gusti Sutarjana and his family, Made Darmaja and Nyoman Peneng.